You can see Sales-PM Fusion™ like a Neapolitan ice cream. You have 3 delicious flavours which all work on their own, yet when you put them together, they become something truly great.
For salespeople
The first flavour is about bringing a more strategic, measurable and predictable way of working to an organisation's salespeople. Salespeople are great at understanding customer needs, creating innovative solutions, and communicating those solutions in an engaging way. They're less good at creating an account strategy, developing a win plan, and measuring the success of their interactions. Yet these are the areas at which project managers excel.
By giving a sales team some key project principals, templates and tools, specially adapted for sales, Sales-PM Fusion enables salespeople to create a strategic plan for each opportunity or existing account. This means they can win more business and accurately feed back to managers, who in turn are enabled to give targeted coaching for success.
The toolkit available to salespeople can be used selectively depending on role, target client profile, and salesperson or team maturity. This means that the solution is scalable and can grow with the salesperson, team, or even organisation, as they progress.
For project professionals
The second flavour is about helping project professionals to become more commercially-minded. Project and delivery teams are great at breaking goals down into manageable pieces, building long-term plans for project success, and following those plans through to project completion. But what they often lack is the client focus, the flexibility to adapt to changing needs, and the ability to truly engage clients as they realise their dreams.
By bringing the softer, interpersonal skills of salespeople to project teams, Sales-PM Fusion enables project managers to connect with clients in a more collaborative manner, to manage expectations in a way which focuses on benefits, and to inspire their clients through a new ability to tell engaging stories and deliver impactful presentations.
The toolkit for project professionals can be implemented on an individual basis with employees depending on their skill set and personality profile. This means using a personally tailored approach to bring the entire team up to the same level, regardless of their starting point.
For team cohesion
In the world's most progressive, cohesive organisations, selling isn't the job of a single salesperson or a sales team. Instead, it's a collaborative process which extends across an organisation, taking in pre-sales, sales and delivery teams, as well as subject matter experts, marketing, and senior management. The salesperson becomes the orchestrator of the sale, deploying resources with particular skills or knowledge into the right area, in order to win opportunities and develop business.
Sales-PM Fusion for team cohesion touches many parts of an organisation in order to find and maximise every opportunity. This creates collaborative, opportunity-based teams of employees who have a profound understanding of what each other does, in order to drive an organisation forward.
The toolkit for team cohesion allows senior leadership teams to bring the organisation together for the benefit of the customer, ensuring that all client touch-points are focused on customer success, and that all employees are alert to new business opportunities, wherever they may come from.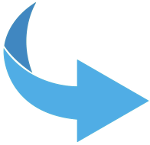 Next: A peek inside the toolkit